FUTURA produces its own spray gun called FUTURA FT3. It features a self-cleaning system.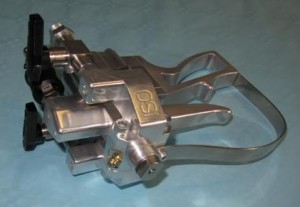 The gun requires minimum maintenance and spare parts are available from FUTURA at prices decidedly lower than other guns on sale.
In order to offer an efficient and complete service, our pricelists include all the most used spray gun models.
In addition to the spray gun of our own production, which, as already mentioned, is light and manageable and easy to use, FUTURA also distributes the models shown in the gallery.